Alumina Ceramic Square Rods
Alumina Ceramic Square Rods
Yunxing

China Jinzhou

5-30 Days

5,000-10,000/month(Looking for distributors)
Features of alumina ceramic rod:
1. The product is non-toxic, tasteless, and can be used without cleaning; it is widely used in industries, machinery, electronics, automobiles and other fields.
2. The super-hard ceramic rod prevents breakage when used in industry, and can withstand high temperature during mixing production, which is convenient to use.
Use of alumina ceramic square rods:
My factory looking for distributors.
1. Alumina ceramic rods have obtained good utilization effects in my country's power applications by virtue of their extraordinary resistance to electricity, and can withstand greater impact, and electricity safety can be guaranteed.
2. Alumina ceramic rods are inorganic, non-metallic materials. Because the entire melting point can reach degrees Celsius, it is one of the best refractory products in the entire nature.
3. Alumina ceramic rods have very good chemical stability and can resist acid corrosion at high temperatures;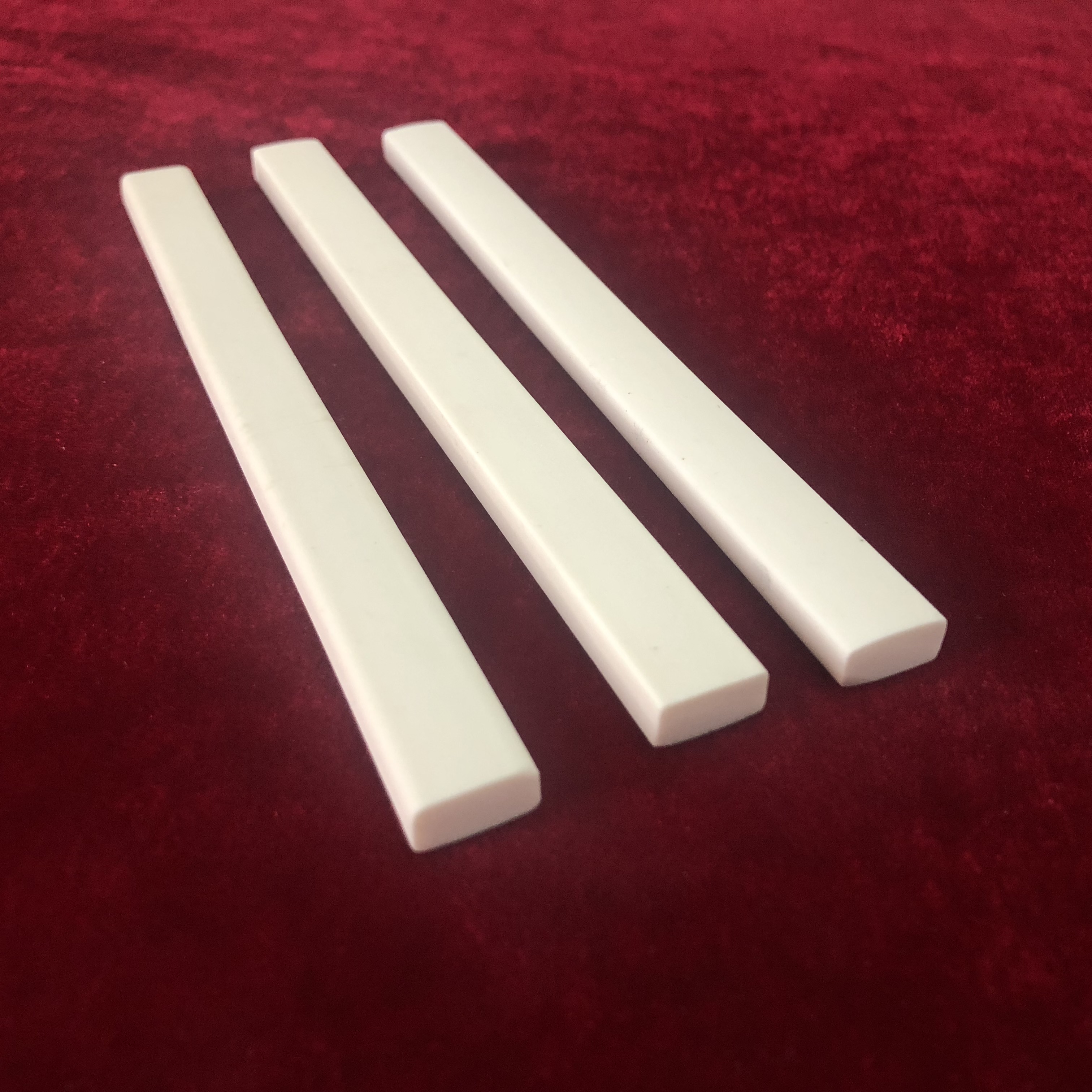 99 alumina ceramics have long been widely used in smart products such as displays, backlights on mobile phones, unmanned aircraft, cruise missiles, photoelectric pods, atomic clocks, optical resistance equipment, photoelectric trackers and infrared warning systems and other military products and Special components such as watches, LED lighting fixtures and civilian products industries.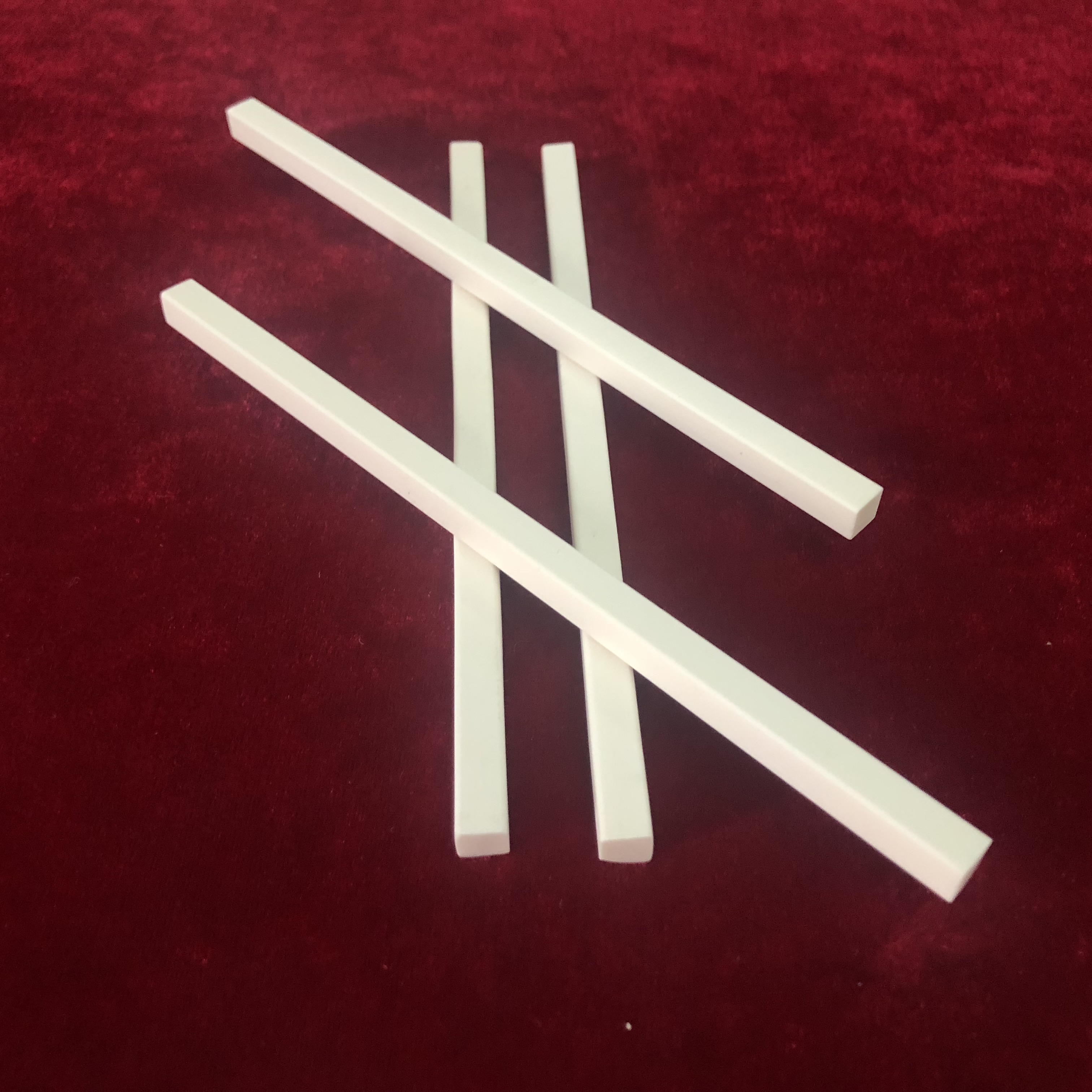 Recommended products
Big diameter tube:
Used in various industrial furnaces Field, do furnace tube, And other uses. High temperature
resistance, insulation.
Ceramic tray:
Corrosion resistance, high fire resistance and good chemical stability.
Used in laboratory extraction, burning, mineral, chemical and other industries.
Alumina ceramic performance index (Notice of Correct in Leakeage Rate)
NO.

Property

Unit

Alumina

1

Al2O3

%

>99.3

2

SiO2

%

—

3

Density

g/cm3

3.88

4

Water absorption

%

0.01

5

Compressive strength

MPa

2300

6

20℃ leakage rates

Torr・L/sec

>10-11=1.33322×10-12Pa・m3/sec

7

Twisting in high temperature

mm

0.2 allowed in 1600℃

8

Bonding in high temperature




not bonded in 1600℃

9

20—1000℃ coefficient of thermal expansion

mm.10-6/℃.m

8.2

10

Thermal conductivity

W/m.k

25

11

Electric insulation strength

KV/mm

20

12

20℃direct current

insulation resistance

Ohm/cm

1014

13

High-temperature

insulation resistance

1000℃ MΩ

≥0.08

1300℃ MΩ

≥0.02

14

Thermal shock resistance




4 times not cracked in 1550℃

15

Maximum working temperature

℃

1800

16

Hardness

Mohs

9

17

Flexural strength

Mpa

350
Composition table
| | |
| --- | --- |
| NAME | CONTENT(%) |
| Al2O3 | 99-99.3(99.5) % |
| SiO2 | 0.3-0.5 % |
| CaO+MgO | 0.2-0.3 % |
| K2O+Na2O | 0.2-0.35 % |
| Fe2O3 | <0.1 % |
| OTHER | <0.05 % |
Our factory
Jinzhou Yunxing Industrial Ceramics Co., Ltd. was established in 2000, mainly producing various types of tubular ceramic products and various industrial parts with alumina content above 99.3%. The factory covers an area of 4000 square meters.

The company's main products are: alumina ceramic tubes, alumina ceramic crucibles, alumina ceramic rods, alumina ceramic boats, alumina ceramic plates, alumina ceramic parts, etc.

The company currently has 3 1800 ° C high-temperature furnaces and 2 1400 ° C low-temperature kilns independently designed and manufactured. The molding process is mainly based on grouting molding, and has other molding process equipment such as extrusion and hot die casting.

The company has 105 employees, including one senior ceramic engineer, three engineers, six overseas sales staff, and four professional after-sales staff.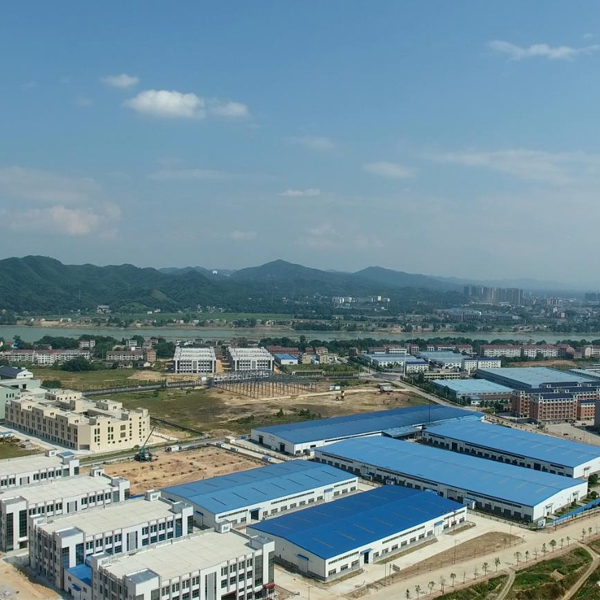 Our service