Slotted Alumina Ceramic Rods
Slotted Alumina Ceramic Rods
yunxing

china

According to the quantity ordered

3000-6000/month(Looking for distributors)
A. Alumina ceramic rods have the characteristics of high density, high refractoriness, good corrosion resistance, and good mechanical properties.
B. It is widely used in chemical fiber, textile, chemical and other industries.
Slotted Alumina Ceramic Rods
My factory looking for distributors.
Our alumina ceramic tubes are exported to more than 30 countries. The quality of our products is deeply liked by customers. Crucible products are also purchased by many university laboratories and mining laboratories. Parts products are also ordered by many large machine companies.

All products through the German DIN standards: DIN43724 / DIN43725 / DIN40680
Features of alumina wear-resistant porcelain rods:
1. Large hardness
Measured by professional research institutes, its Loss hardness is HRA80-90, which is second only to diamond and far exceeds the wear resistance of wear-resistant steel and stainless steel.
2. Good wear resistance
After research and determination, its wear resistance is equivalent to 266 times that of manganese steel and 171.5 times that of high-chromium cast iron. According to our customer follow-up survey over the past ten years, under the same working conditions, the service life of the equipment can be extended by at least ten times.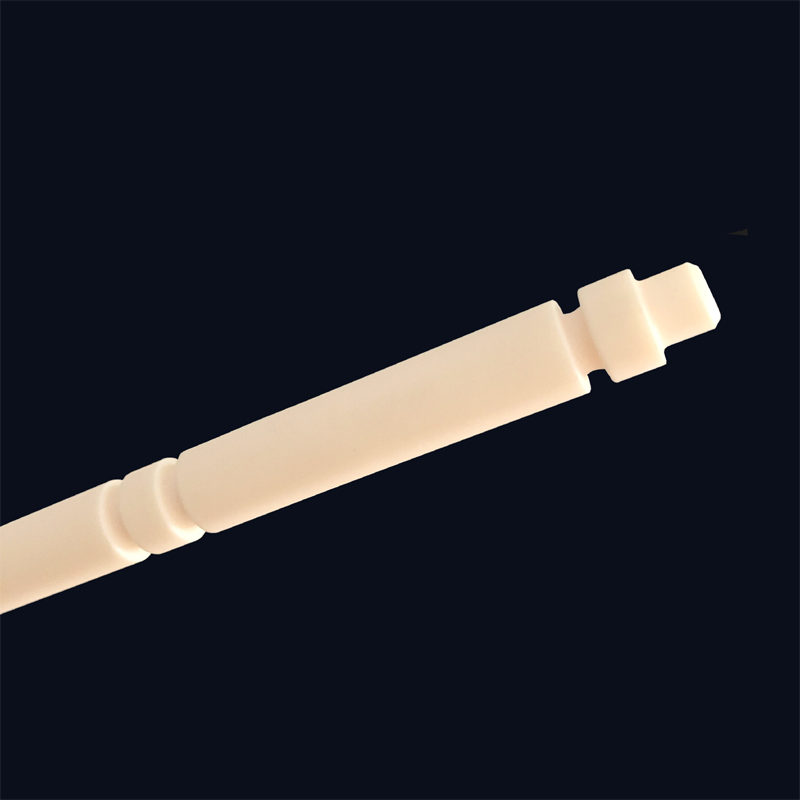 3. Lightweight
Its density is 3.5g/cm3, which is only half that of steel, which can greatly reduce the equipment load.
4. Wide range of application
Alumina ceramics is a very wear-resistant precision ceramic material, which is widely used in electronics, steel, smelting, machinery, coal, mining, chemical, medical, military, aviation, photovoltaic semiconductors, etc. On all the machinery and equipment of the enterprise with great wear and tear, different types of products can be selected according to different needs.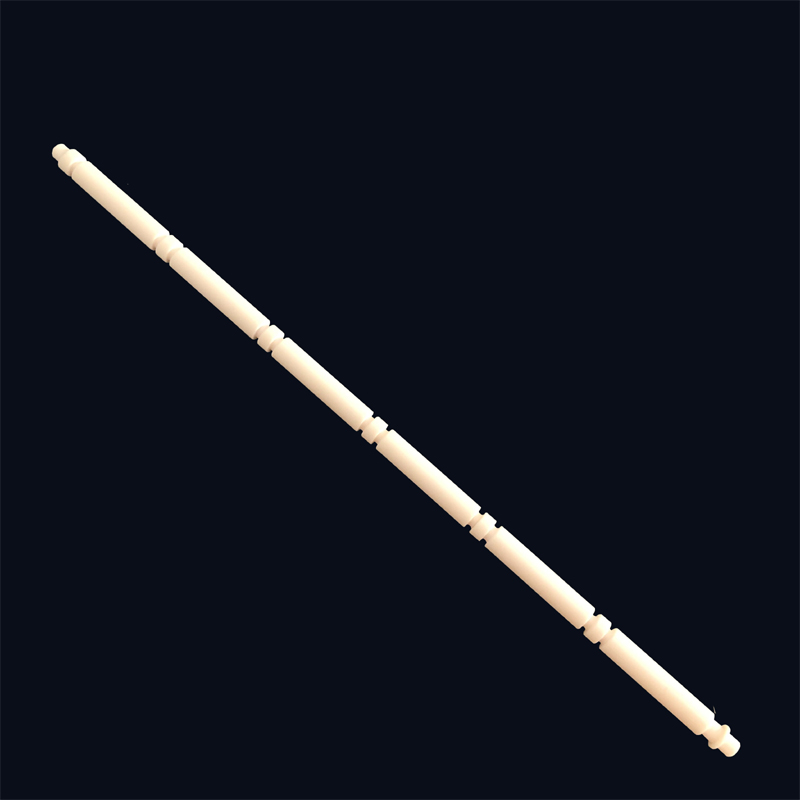 Composition table
| | |
| --- | --- |
| NAME | CONTENT(%) |
| Al2O3 | 99-99.3(99.5) |
| SiO2 | 0.3-0.5 |
| CaO+MgO | 0.2-0.3 |
| K2O+Na2O | 0.2-0.35 |
| Fe2O3 | <0.1 |
| OTHER | <0.05 |
Alumina ceramic performance index (Notice of Correct in Leakeage Rate)
NO.

Property

Unit

Alumina

1

Al2O3

%

>99.3

2

SiO2

%

-

3

Density

g/cm3

3.88

4

Water absorption

%

0.01

5

Cold compressive strength

MPa

350

6

20ºC leakage rates

Torr・L/sec

>10-11=1.33322×10-12Pa・m3/sec

7

Twisting in high temperature

mm

0.2 allowed in 1600ºC

8

Bonding in high temperature




not bonded in 1600ºC

9

20-1000ºC coefficient ofthermalexpansion

mm.10-6/ºC.m

8.2

10

Thermal conductivity

W/m.k

25

11

Electric insulation strength

KV/mm

20

12

20ºCdirect current

insulation resistance

Ohm/cm

1014

13

High-temperature

insulation resistance

1000ºC MΩ

≥0.08

1300ºC MΩ

≥0.02

14

Thermal shock resistance




4 times not cracked in 1550ºC

15

Maximum working temperature

ºC

1800
Our factory
Jinzhou Yunxing Industrial Ceramics Co., Ltd. was established in 2000, mainly producing various types of tubular ceramic products and various industrial parts with alumina content above 99.3%. The factory covers an area of 4000 square meters.
The company's main products are: alumina ceramic tubes, alumina ceramic crucibles, alumina ceramic rods, alumina ceramic boats, alumina ceramic plates, alumina ceramic parts, etc.

The company currently has 3 1800 ° C high-temperature furnaces and 2 1400 ° C low-temperature kilns independently designed and manufactured. The molding process is mainly based on grouting molding, and has other molding process equipment such as extrusion and hot die casting.

The company has 105 employees, including one senior ceramic engineer, three engineers, six overseas sales staff, and four professional after-sales staff.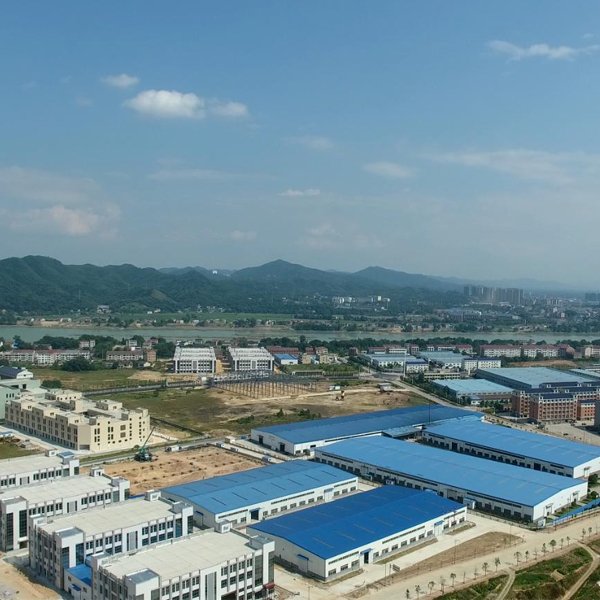 FAQ
1. Monthly Capacity: 50,000-60,000 pcs;
2. Material: Alumina ceramic
3. Lead time: pls confirm the quantities required;
4. Incoterm: FOB, CFR, CIF;
5. Delivery Cost: It is determinated by the destination port;
6. Payment Term: PayPal; T/T;
7. Shipment: by sea, by air, by courier, by post, etc.
Feedback