Alumina Ceramic Crucible For Metal Calcination Experiment
Alumina Ceramic Crucible For Metal Calcination Experiment
YUNXING

China Jinzhou

5-30 Days

3,000-5,000/month(Looking for distributors)
Features of alumina ceramic crucible:
A. Heat resistance is about 1600 degrees, suitable for smelting samples of acidic materials such as K2S207.
B. Generally, alkaline materials such as NaOH, Na2O2, Na2CO3 etc. cannot be used as a flux for smelting, so as not to corrode the porcelain crucible.
C. Porcelain crucible must not come into contact with hydrofluoric acid.
Alumina Ceramic Crucible For Metal Calcination Experiment
My factory looking for distributors.
Characteristics of alumina ceramic crucible: heat resistant about 1600 degrees, suitable for K2S207 and other acidic materials melting samples.Generally can not be used to Na0H, Na202, Na2CO3 and other alkaline materials as flux melting, so as not to corrode the porcelain crucible.Porcelain crucible must not contact hydrofluoric acid.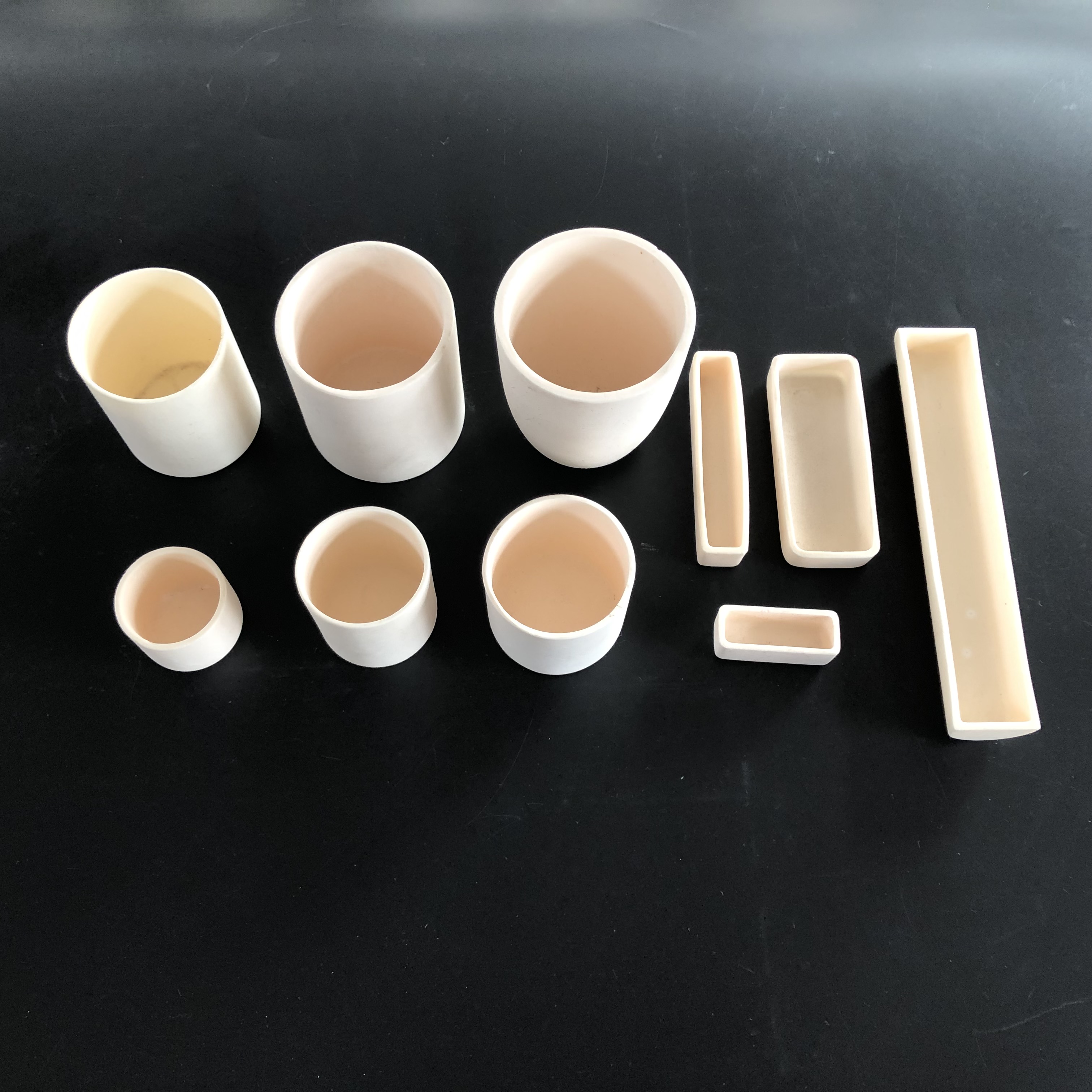 The alumina ceramic crucible can be boiled and cleaned by dilute HCl to ensure the purity of the material and its high temperature resistance.Material high density, good oxidation resistance, 400-500 degrees higher than graphite material, up to 900 degrees, long service life.It has high heat resistance, low thermal expansion coefficient, good thermal shock resistance and good corrosion resistance.Stable chemical properties, basically no reaction with the melted metal, improve the purity of the alloy.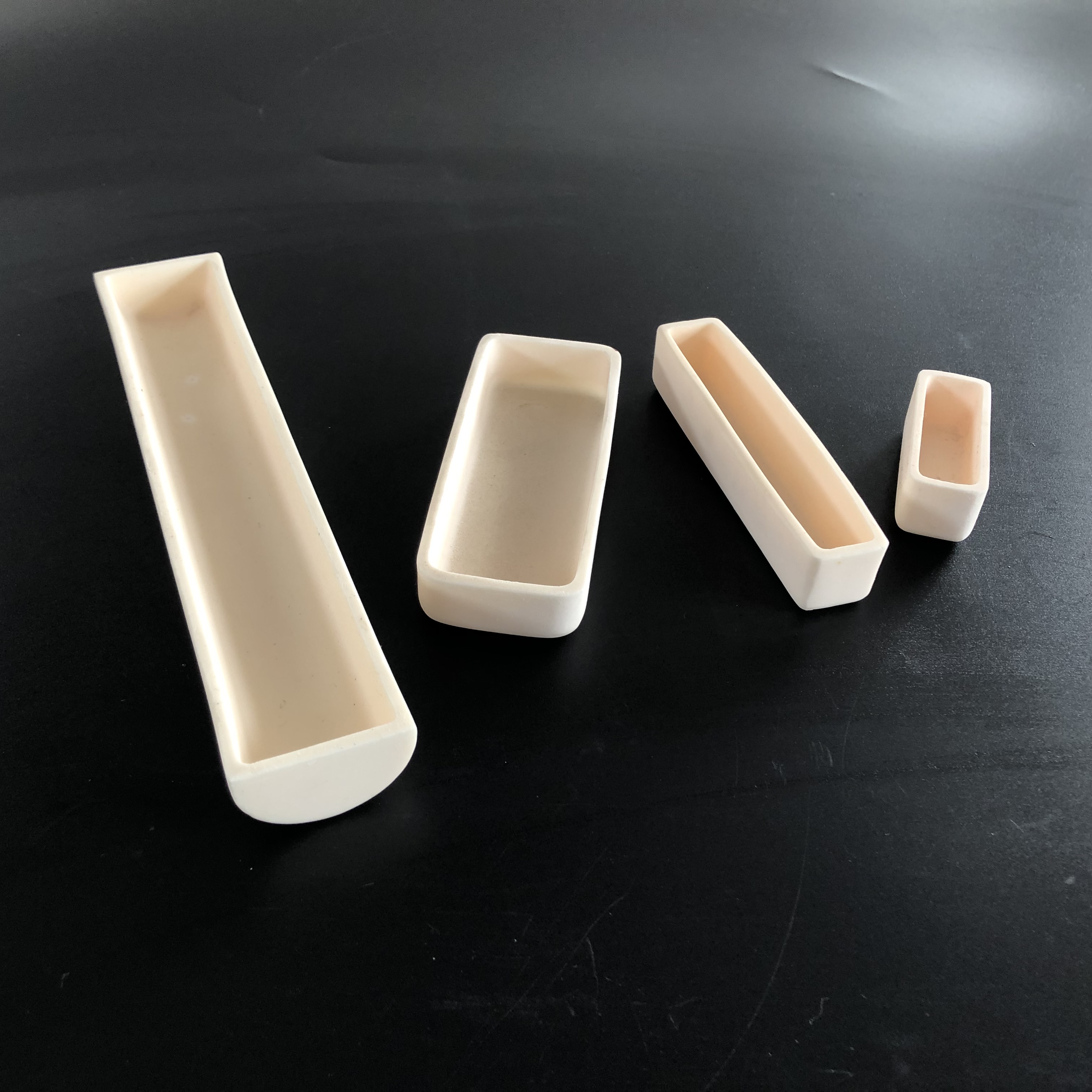 Recommended products: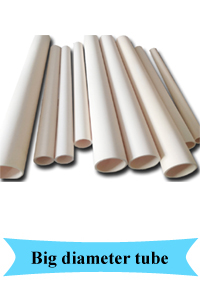 Big diameter tube:
Used in various industrial furnaces Field, do furnace tube,
And other uses. High temperature resistance, insulation.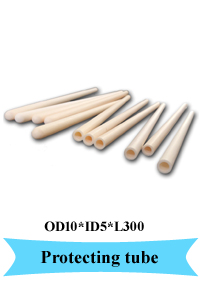 Protective tube:
For thermocouple External protection tube.insulation,
High temperature resistance, Good air tightness
Alumina ceramic performance index (Notice of Correct in Leakeage Rate)
NO.

Property

Unit

Alumina

1

Al2O3

%

>99.3

2

SiO2

%

—

3

Density

g/cm3

3.88

4

Water absorption

%

0.01

5

Compressive strength

MPa

2300

6

20℃ leakage rates

Torr・L/sec

>10-11=1.33322×10-12Pa・m3/sec

7

Twisting in high temperature

mm

0.2 allowed in 1600℃

8

Bonding in high temperature




not bonded in 1600℃

9

20—1000℃ coefficient of thermal expansion

mm.10-6/℃.m

8.2

10

Thermal conductivity

W/m.k

25

11

Electric insulation strength

KV/mm

20

12

20℃direct current

insulation resistance

Ohm/cm

1014

13

High-temperature

insulation resistance

1000℃ MΩ

≥0.08

1300℃ MΩ

≥0.02

14

Thermal shock resistance




4 times not cracked in 1550℃

15

Maximum working temperature

℃

1800

16

Hardness

Mohs

9

17

Flexural strength

Mpa

35
Our factory

Jinzhou Yunxing Industrial Ceramics Co., Ltd. was established in 2000, mainly producing various types of tubular ceramic products and various industrial parts with alumina content above 99.3%. The factory covers an area of 4000 square meters.

The company currently has 3 1800 ° C high-temperature furnaces and 2 1400 ° C low-temperature kilns independently designed and manufactured. The molding process is mainly based on grouting molding, and has other molding process equipment such as extrusion and hot die casting.

The company has 105 employees, including one senior ceramic engineer, three engineers, six overseas sales staff, and four professional after-sales staff.
Alumina purity test report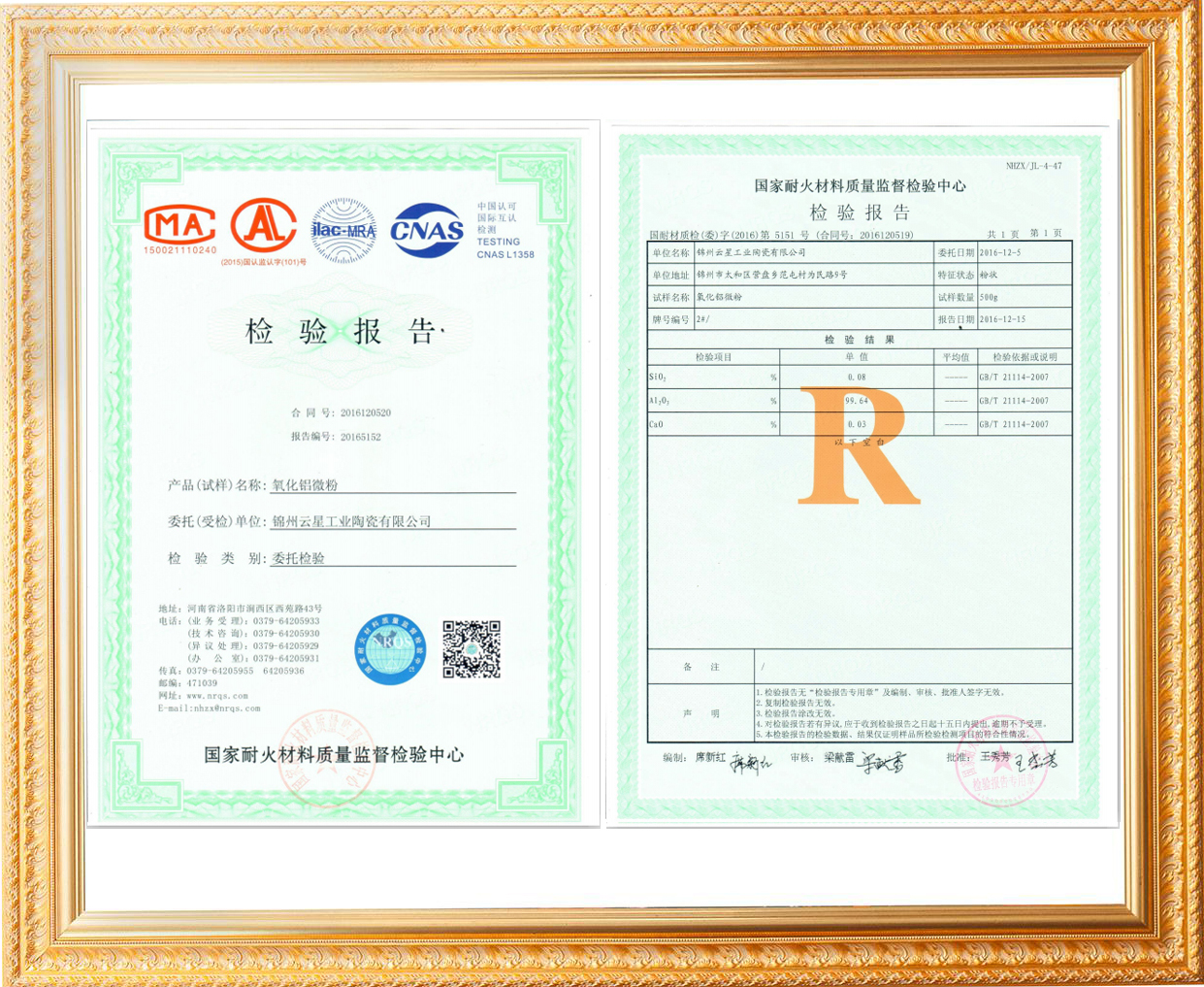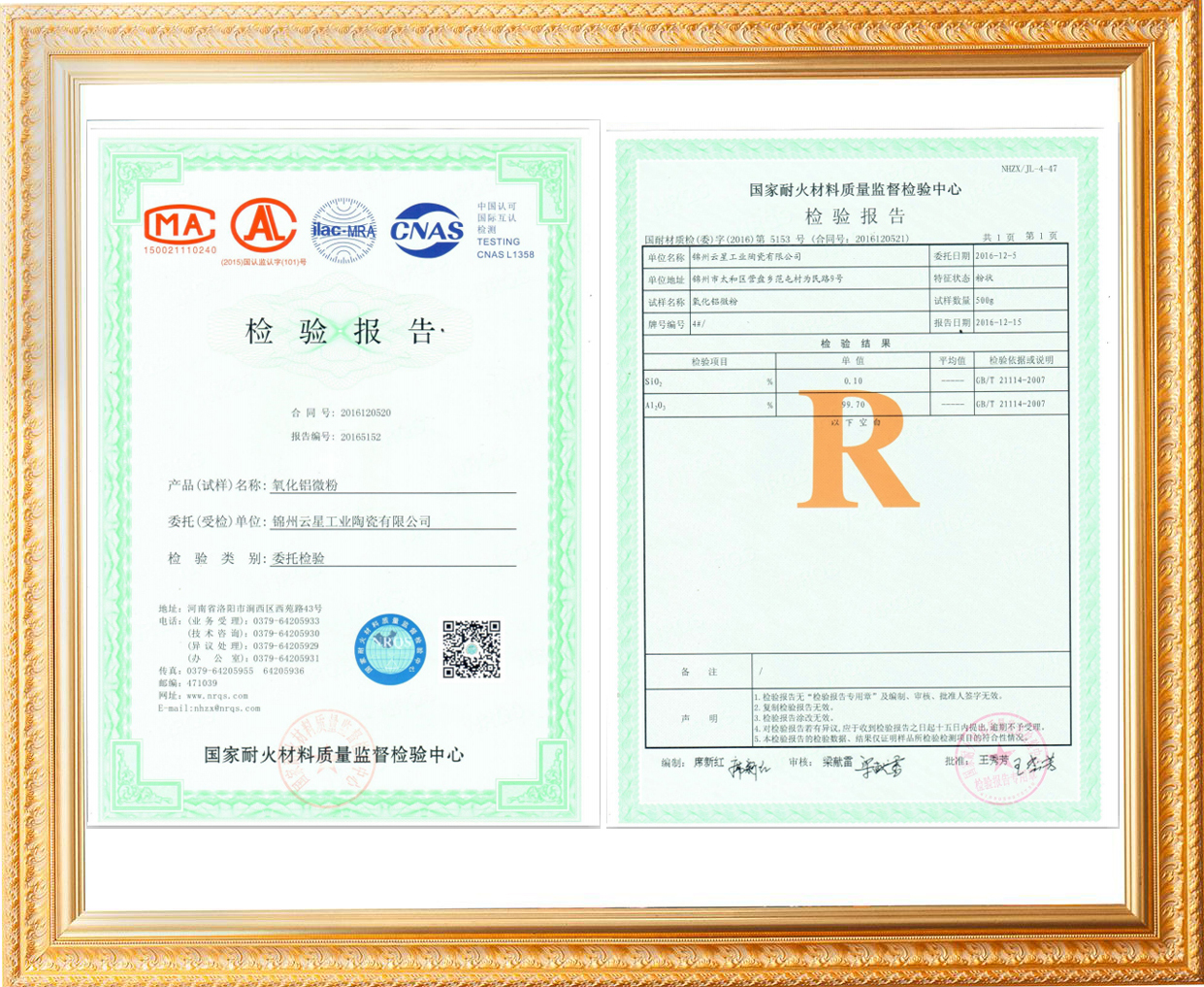 Feedback
1. If you have any questions or questions, please contact us and we will communicate with you as soon as possible.
2. For any other satisfaction, please also feedback to us to make our service better and better.