Alumina Ceramic Furnace Tube
Alumina Ceramic Furnace Tube
YUNXING

China Jinzhou

5-30 Days

5,000 -10,000/month(Looking for distributors)
A. The alumina ceramic tube is very hard and durable.
B. It has compressive strength, weather resistance, chemical resistance, electrical insulation, high density and rigidity, and incredible thermal conductivity.
Alumina Ceramic Furnace Tube
My factory looking for distributors.
Alumina ceramics are products made from the chemical compound with the same name, alumina ceramic. Alumina ceramic, also known as aluminum oxide, is a combination of aluminum and oxygen. It occurs naturally, most often as corundum, as crystalline form of the compound that, when gem quality, manifests as sapphire or ruby. Alumina ceramic is extremely hard and durable, resistant to compressive strength, resistant to weathering, resistant to chemicals, electrically insulating, highly dense and stiff and incredibly thermally conductive. In fact, it is up to twenty times more thermally conductive than the majority of other oxides. In addition, it is quite cost effective. These qualities make alumina ceramics ideal for a wide variety of industrial and commercial applications, including: automotive and aerospace engineering, medical instrument fabrication, prosthetic limb creation, ballistic ceramic armor creation, metalizing, seal ring fabrication, welding, plating and the pre-finishing of wood flooring.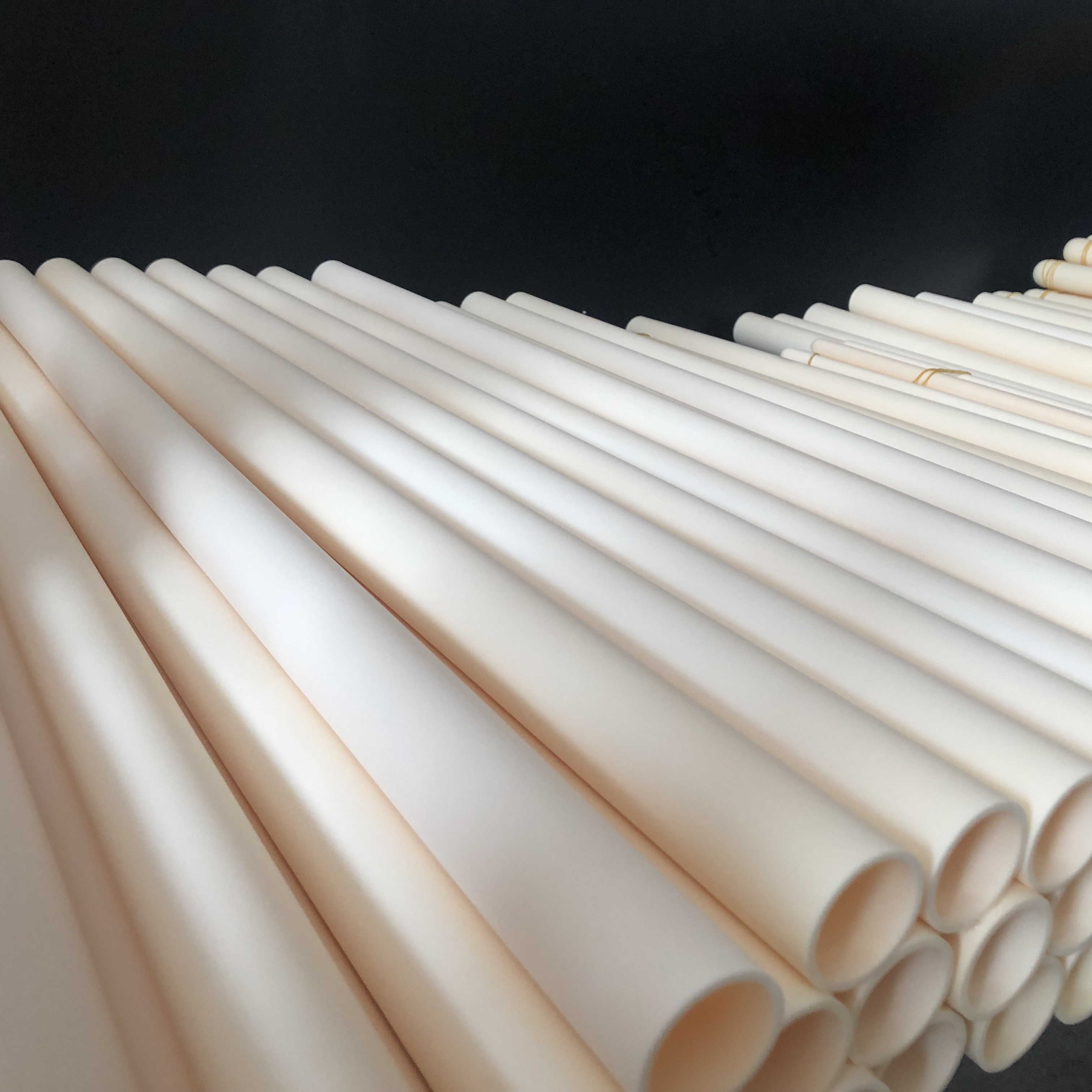 Alumina furnace tube are often used in various tube furnaces, vacuum furnaces, heating furnaces and high temperature furnaces.
The purpose of the alumina furnace tube is to be used as the lining of various test electric furnaces, which mainly separates the heating element from the burned test substance, closes the heating area and places the burned test substance. Alumina furnace tubes have a wide range of applications, involving high temperature test and analysis equipment in various industries, such as coal test and analysis equipment, metallurgical powder test and analysis equipment, chemical and glass industry test and analysis equipment, etc.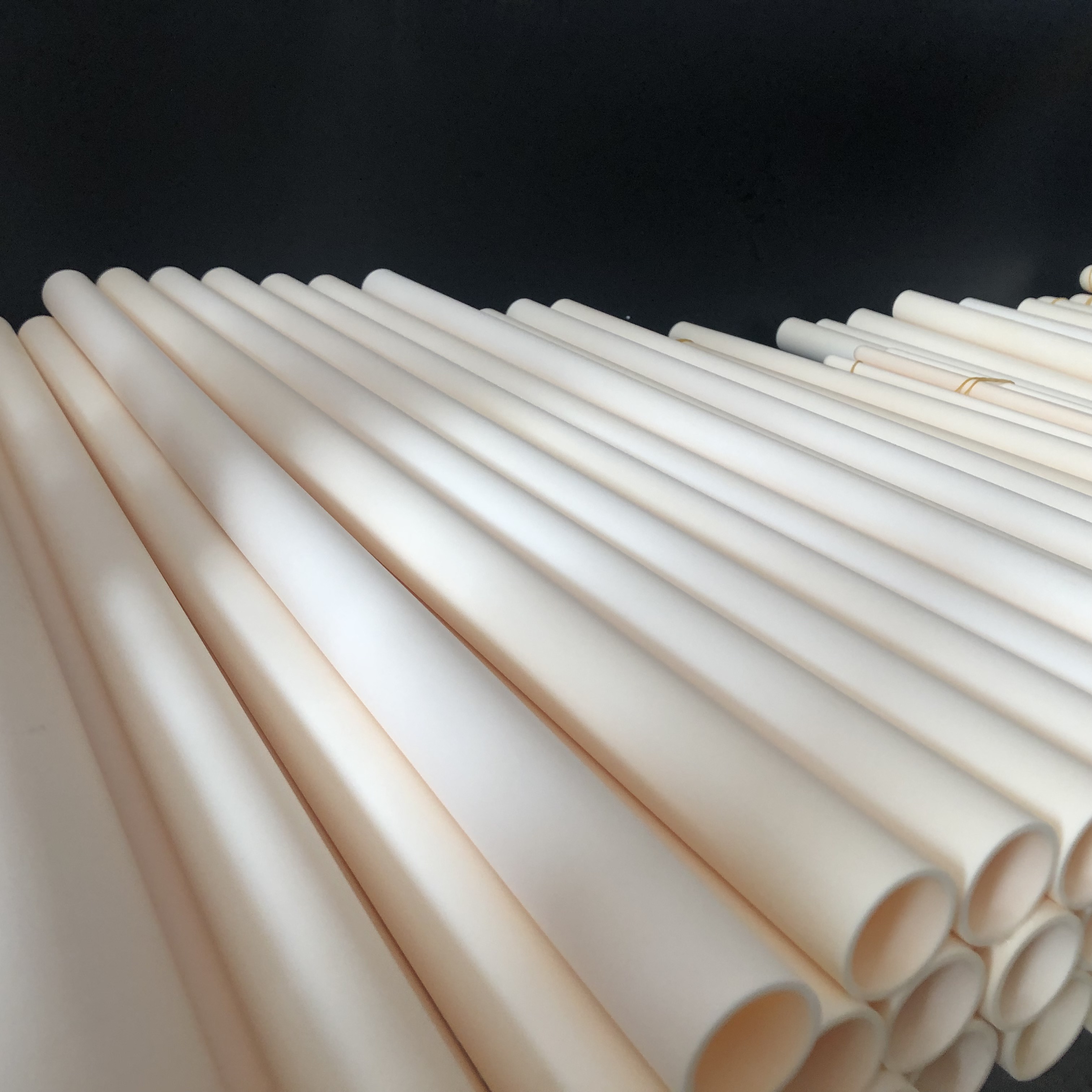 Recommended products
Ceramic parts
It has the characteristics of high temperature resistance, corrosion resistance, thermal shock resistance, high mechanical strength, excellent electrical performance, etc.
It is widely used in industrial equipment manufacturing and other fields.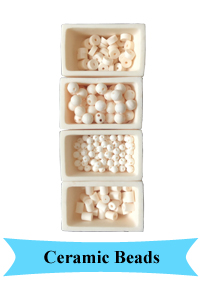 Ceramic beads
2 bores round ceramic beads used in thermocouple could satisfy the turning,gyration,warping etc measurement requirement in complex conditions.
Alumina ceramic performance index (Notice of Correct in Leakeage Rate)
NO.

Property

Unit

Alumina

1

Al2O3

%

>99.3

2

SiO2

%

—

3

Density

g/cm3

3.88

4

Water absorption

%

0.01

5

Compressive strength

MPa

2300

6

20℃ leakage rates

Torr・L/sec

>10-11=1.33322×10-12Pa・m3/sec

7

Twisting in high temperature

mm

0.2 allowed in 1600℃

8

Bonding in high temperature




not bonded in 1600℃

9

20—1000℃ coefficient of thermal expansion

mm.10-6/℃.m

8.2

10

Thermal conductivity

W/m.k

25

11

Electric insulation strength

KV/mm

20

12

20℃direct current

insulation resistance

Ohm/cm

1014

13

High-temperature

insulation resistance

1000℃ MΩ

≥0.08

1300℃ MΩ

≥0.02

14

Thermal shock resistance




4 times not cracked in 1550℃

15

Maximum working temperature

℃

1800

16

Hardness

Mohs

9

17

Flexural strength

Mpa

350
Our factory
Jinzhou Yunxing Industrial Ceramics Co., Ltd. was established in 2000, mainly producing various types of tubular ceramic products and various industrial parts with alumina content above 99.3%. The factory covers an area of 4000 square meters.
The company's main products are: alumina ceramic tubes, alumina ceramic crucibles, alumina ceramic rods, alumina ceramic boats, alumina ceramic plates, alumina ceramic parts, etc.

The company currently has 3 1800 ° C high-temperature furnaces and 2 1400 ° C low-temperature kilns independently designed and manufactured. The molding process is mainly based on grouting molding, and has other molding process equipment such as extrusion and hot die casting.

The company has 105 employees, including one senior ceramic engineer, three engineers, six overseas sales staff, and four professional after-sales staff.
FAQ
1. Monthly Capacity: 3,000-5,000 pcs;
2. Material: Alumina ceramic
3. Lead time: pls confirm the quantities required;
4. Incoterm: FOB, CFR, CIF;
5. Delivery Cost: It is determinated by the destination port;
6. Payment Term: PayPal; T/T;
7. Shipment: by sea, by air, by courier, by post, etc.
8. We accept customization.
9.We have professional designers.
10.We have a professional after-sales department to answer your questions.
Feedback
1. If you have any questions or questions, please contact us and we will communicate with you as soon as possible.
2. For any other satisfaction, please also feedback to us to make our service better and better.