Alumina Ceramic Boat
Alumina Ceramic Boat
YUNXING

China Jinzhou

5-30Days

3,000-5,000/month(Looking for distributors)
A. The crucible has good high temperature insulation and mechanical strength in a redox atmosphere.
B. The thermal conductivity is large, and the thermal expansion is small. It does not react with air, water vapor, hydrogen, carbon monoxide, etc. above 1700°C.
C. The short-term maximum operating temperature is 1800℃.
Alumina Ceramic Boat
My factory looking for distributors.
Crucibles have good high temperature insulation and mechanical strength in an oxidizing and reducing atmosphere. Large thermal conductivity and low thermal expansion. Does not react with air, water vapor, hydrogen, carbon monoxide, etc. above 1700 ° C. The short-term maximum use temperature is 1800 ℃.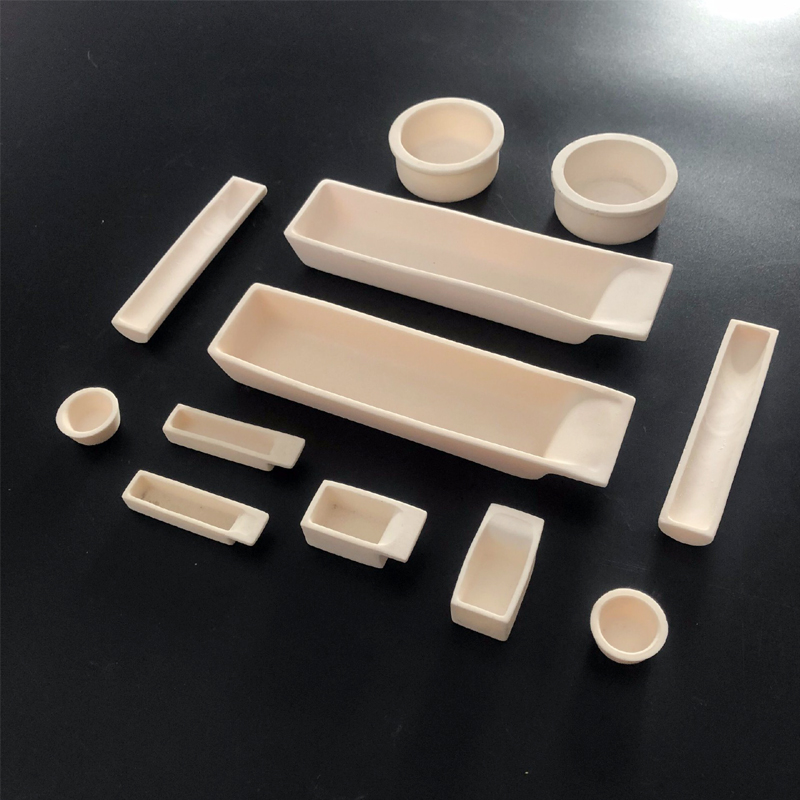 Name: Alumina ceramic boat
No: D67#
Shape: Semicircle
Size: 200*Φ62*31 mm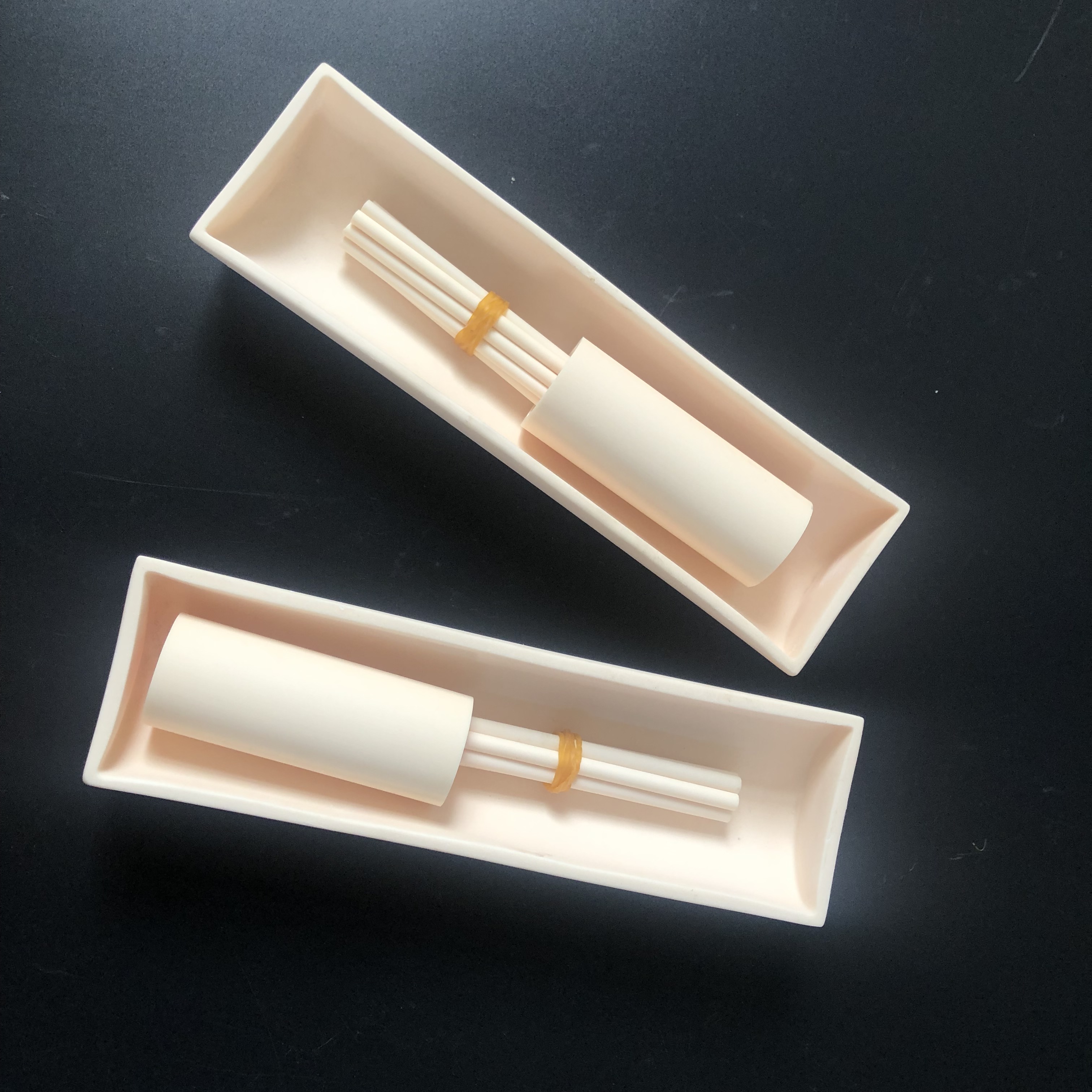 Name: Alumina ceramic boat
No: D96#
Shape: Trapezoid
Size: 250*45/25*15 mm
Classification and Use
Alumina ceramic boat can be used for burnup heating reaction, arc-shaped alumina crucibles, square alumina crucibles, alumina corundum ark (rectangular alumina ceramic crucibles), straight (cylindrical) alumina crucibles and various special-shaped alumina ceramic crucibles.
Alumina ceramic boat is suitable for various laboratories, laboratories, analysis of metal and nonmetal samples, melting materials and various industrial analysis.
Alumina ceramic performance index (Notice of Correct in Leakeage Rate)
NO.

Property

Unit

Alumina

1

Al2O3

%

>99.3

2

SiO2

%

—

3

Density

g/cm3

3.88

4

Water absorption

%

0.01

5

Compressive strength

MPa

2300

6

20℃ leakage rates

Torr・L/sec

>10-11=1.33322×10-12Pa・m3/sec

7

Twisting in high temperature

mm

0.2 allowed in 1600℃

8

Bonding in high temperature




not bonded in 1600℃

9

20—1000℃ coefficient of thermal expansion

mm.10-6/℃.m

8.2

10

Thermal conductivity

W/m.k

25

11

Electric insulation strength

KV/mm

20

12

20℃direct current

insulation resistance

Ohm/cm

1014

13

High-temperature

insulation resistance

1000℃ MΩ

≥0.08

1300℃ MΩ

≥0.02

14

Thermal shock resistance




4 times not cracked in 1550℃

15

Maximum working temperature

℃

1800

16

Hardness

Mohs

9

17

Flexural strength

Mpa

350
Our factory
Jinzhou Yunxing Industrial Ceramics Co., Ltd. was established in 2000, mainly producing various types of tubular ceramic products and various industrial parts with alumina content above 99.3%. The factory covers an area of 4000 square meters.
The company's main products are: alumina ceramic tubes, alumina ceramic crucibles, alumina ceramic rods, alumina ceramic boats, alumina ceramic plates, alumina ceramic parts, etc.

The company currently has 3 1800 ° C high-temperature furnaces and 2 1400 ° C low-temperature kilns independently designed and manufactured. The molding process is mainly based on grouting molding, and has other molding process equipment such as extrusion and hot die casting.

The company has 105 employees, including one senior ceramic engineer, three engineers, six overseas sales staff, and four professional after-sales staff.
FAQ
1. Monthly Capacity:5,000-8,000 pcs;
2. Material: Alumina ceramic
3. Lead time: pls confirm the quantities required;
4. Incoterm: FOB, CFR, CIF;
5. Delivery Cost: It is determinated by the destination port;
6. Payment Term: PayPal; T/T;
7. Shipment: by sea, by air, by courier, by post, etc.
8. We accept customization.
9.We have professional designers.
Feedback
We have a variety of ceramic crucible that can be adapted to any needs.Our technical department develops custom projects and studies the needs of each customer.Therefore, if you cannot find anything in our catalogue, please do not hesitate to contact us.We will analyze every detail to provide you with the best solution.