Alumina Ceramic Sheet
Alumina Ceramic Sheet
YUNXING

China Jinzhou

5-30 Days

2,000-3,000/month(Looking for distributors)
A. Due to its moderate hardness and softness, the alumina ceramic board has good processing performance and can be easily processed into the required shape.
B. Alumina flakes have a wide range of applications in the process industry.
Alumina Ceramic Sheet
My factory looking for distributors.
1. Alumina Ceramic Sheet has good processing performance due to its soft and hard moderate properties, and can be easily processed into the desired shape. Therefore, alumina pieces has a wide range of applications in the craft industry.
2. Alumina Ceramic Sheet has excellent durability, and it also has a very strong metallic feel. Therefore, its application in the automotive industry is also very extensive, which can greatly improve the grade of the product.
3. The alumina board has strong high temperature resistance and is not easy to burn, which makes it widely used in fire protection and environmental protection.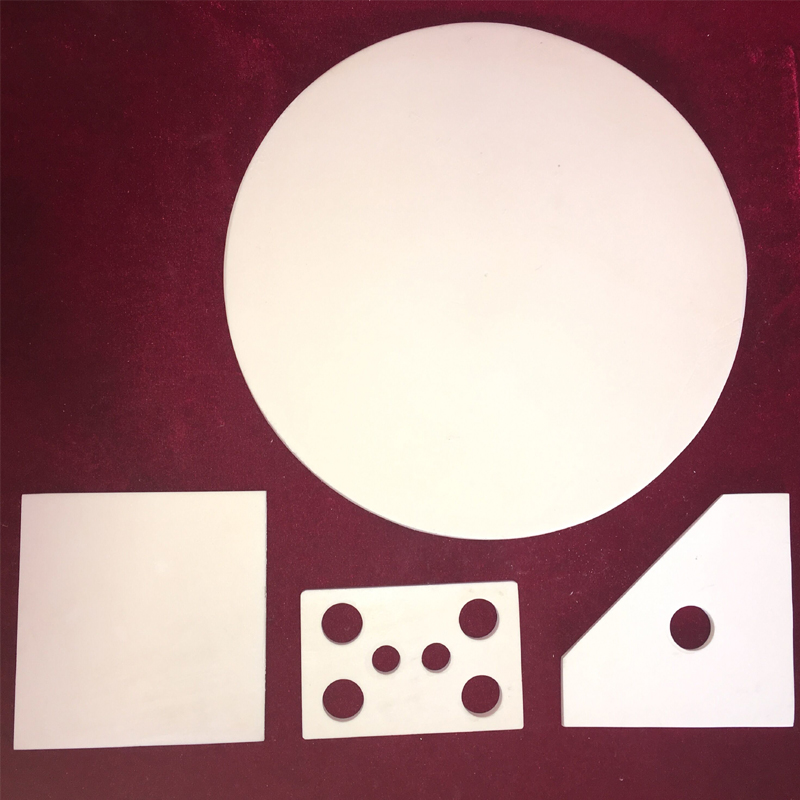 Application of alumina ceramic sheet:
Alumina ceramic sheet is often used in chemical and physical grinding environment, especially high purity alumina is a very good material for producing wear-resistant components.
These components include shafts, pistons, bearings and mating end face seals. They are mainly used in chemical and physical conditions and are good corrosive media. These components can be used to manufacture circulating pumps, reciprocating pumps and resonator-supported products.
We use ceramic injection molding and grinding to produce a variety of complex components with strict surface finish and flatness requirements. At the same time, our manufacturing process can also meet the requirements of small and batch production.
Alumina ceramic sheet is often used in water resources management, medical treatment, automobiles, telecommunications and household appliances applications.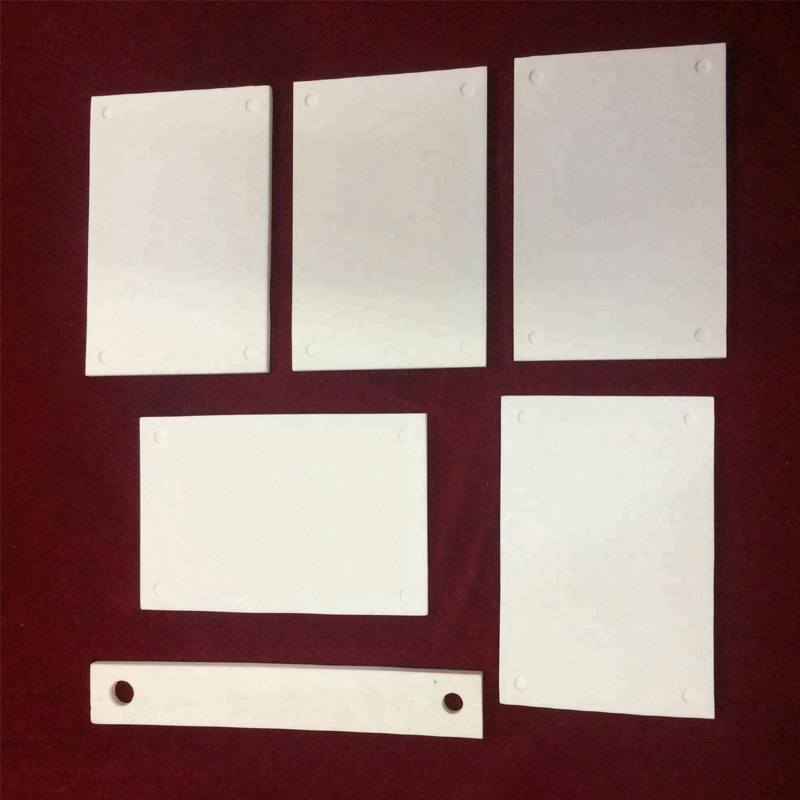 Recommended products:
Big diameter tube:
Used in various industrial furnaces Field, do furnace tube, And other uses. High temperature
resistance, insulation.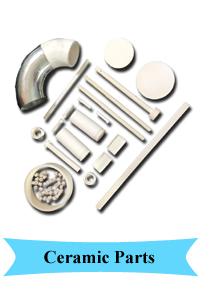 Ceramic parts:
It has the characteristics of high temperature resistance, corrosion resistance, thermal shock resistance,
high mechanical strength, excellent electrical performance, etc. It is widely used in industrial equipment manufacturing and other fields.
Alumina ceramic performance index (Notice of Correct in Leakeage Rate)
NO.

Property

Unit

Alumina

1

Al2O3

%

>99.3

2

SiO2

%

—

3

Density

g/cm3

3.88

4

Water absorption

%

0.01

5

Compressive strength

MPa

2300

6

20℃ leakage rates

Torr・L/sec

>10-11=1.33322×10-12Pa・m3/sec

7

Twisting in high temperature

mm

0.2 allowed in 1600℃

8

Bonding in high temperature




not bonded in 1600℃

9

20—1000℃ coefficient of thermal expansion

mm.10-6/℃.m

8.2

10

Thermal conductivity

W/m.k

25

11

Electric insulation strength

KV/mm

20

12

20℃direct current

insulation resistance

Ohm/cm

1014

13

High-temperature

insulation resistance

1000℃ MΩ

≥0.08

1300℃ MΩ

≥0.02

14

Thermal shock resistance




4 times not cracked in 1550℃

15

Maximum working temperature

℃

1800

16

Hardness

Mohs

9

17

Flexural strength

Mpa

350
Our factory
Jinzhou Yunxing Industrial Ceramics Co., Ltd. was established in 2000, mainly producing various types of tubular ceramic products and various industrial parts with alumina content above 99.3%. The factory covers an area of 4000 square meters.

The company currently has 3 1800 ° C high-temperature furnaces and 2 1400 ° C low-temperature kilns independently designed and manufactured. The molding process is mainly based on grouting molding, and has other molding process equipment such as extrusion and hot die casting.

The company has 105 employees, including one senior ceramic engineer, three engineers, six overseas sales staff, and four professional after-sales staff.
FAQ
1. Monthly Capacity: 50,000-60,000 pcs;
2. Material: Alumina ceramic
3. Lead time: pls confirm the quantities required;
4. Incoterm: FOB, CFR, CIF;
5. Delivery Cost: It is determinated by the destination port;
6. Payment Term: PayPal; T/T;
7. Shipment: by sea, by air, by courier, by post, etc.
8. We accept customization.
9.We have professional designers.
10.We have a professional after-sales department to answer your questions.
Feedback
1. If you have any questions or questions, please contact us and we will communicate with you as soon as possible.
2. For any other satisfaction, please also feedback to us to make our service better and better.