99.3% Alumina Ceramic Parts Custom
99.3% Alumina Ceramic Parts Custom
yunxing

china

According to the quantity ordered

3000-6000/month(Looking for distributors)
Industrial alumina (Al2O3) ceramic parts have low dielectric constant, low dielectric loss, high mechanical strength, and high dielectric strength, insulation resistance and thermal conductivity, etc.
99.3% Alumina Ceramic Parts Custom
My factory looking for distributors.

All products through the German DIN standards: DIN43724 / DIN43725 / DIN40680
Changes of alumina ceramic structural parts under high temperature conditions
1. The first is creep. At high temperature, when the structure of alumina ceramics is subjected to external force, due to the increase of time, plastic deformation will occur continuously and slowly, so we can call it creep. When the structural parts of alumina ceramics creep, no matter it is related to stress or temperature. When the stress increases, or the temperature continues to rise, the rate of creep will continue to increase.
2. Graphitization and spheroidization. Under the action of high temperature, the cementite contained in the alumina ceramic structural parts will be aggregated or migrated due to the acquisition of greater energy, and will be transformed into cementite with coarse grains, and is mixed in In ferrite, and cementite will gradually transform from flake to spherical, which we can call spheroidization. Because graphite is very low in strength, and mainly in the form of flakes, the strength of the material is greatly reduced, and the brittleness will increase accordingly, so it can be called graphitization.
3. Thermal fatigue performance. If the structural parts of alumina ceramics are alternated between cold and heat for a long time, the change in the internal temperature difference of the material will cause continuous expansion and small cracks due to the effect of thermal stress, and eventually serious cracks will appear. Therefore, when working under fluctuating temperature conditions, the fatigue performance of its structural parts should be considered.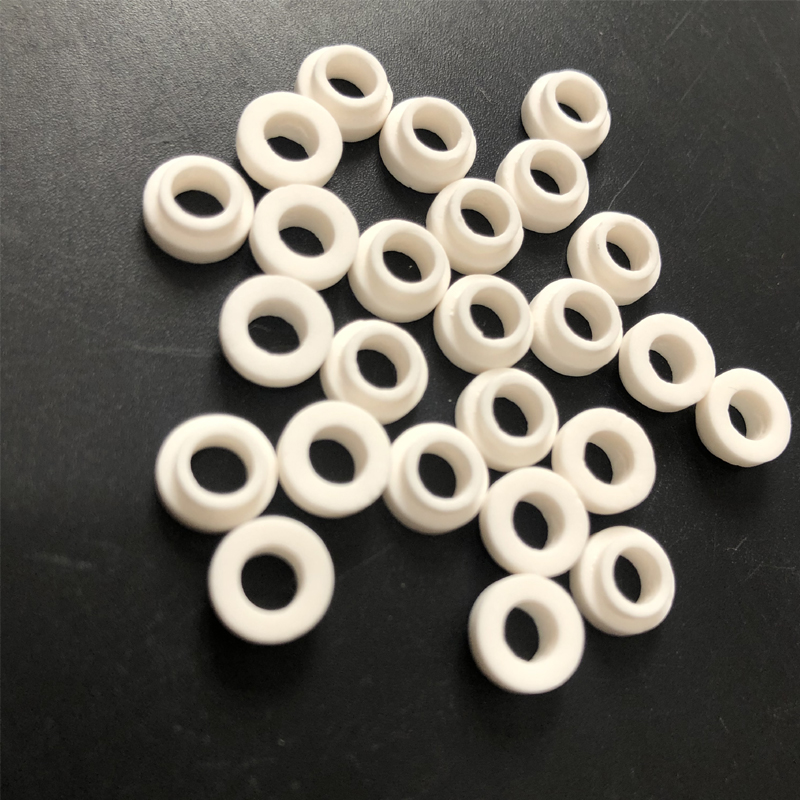 Composition table
| | |
| --- | --- |
| NAME | CONTENT(%) |
| Al2O3 | 99.3-99.5(99.7) |
| SiO2 | 0.3-0.5 |
| CaO+MgO | 0.2-0.3 |
| K2O+Na2O | 0.2-0.35 |
| Fe2O3 | <0.1 |
| OTHER | <0.05 |
Alumina ceramic performance index (Notice of Correct in Leakeage Rate)
NO.

Property

Unit

Alumina

1

Al2O3

%

>99.3

2

SiO2

%

-

3

Density

g/cm3

3.88

4

Water absorption

%

0.01

5

Cold compressive strength

MPa

350

6

20ºC leakage rates

Torr・L/sec

>10-11=1.33322×10-12Pa・m3/sec

7

Twisting in high temperature

mm

0.2 allowed in 1600ºC

8

Bonding in high temperature




not bonded in 1600ºC

9

20-1000ºC coefficient ofthermalexpansion

mm.10-6/ºC.m

8.2

10

Thermal conductivity

W/m.k

25

11

Electric insulation strength

KV/mm

20

12

20ºCdirect current

insulation resistance

Ohm/cm

1014

13

High-temperature

insulation resistance

1000ºC MΩ

≥0.08

1300ºC MΩ

≥0.02

14

Thermal shock resistance




4 times not cracked in 1550ºC

15

Maximum working temperature

ºC

1800
Our factory
Jinzhou Yunxing Industrial Ceramics Co., Ltd. was established in 2000, mainly producing various types of tubular ceramic products and various industrial parts with alumina content above 99.3%. The factory covers an area of 4000 square meters.

The company currently has 3 1800 ° C high-temperature furnaces and 2 1400 ° C low-temperature kilns independently designed and manufactured. The molding process is mainly based on grouting molding, and has other molding process equipment such as extrusion and hot die casting.

The company has 105 employees, including one senior ceramic engineer, three engineers, six overseas sales staff, and four professional after-sales staff.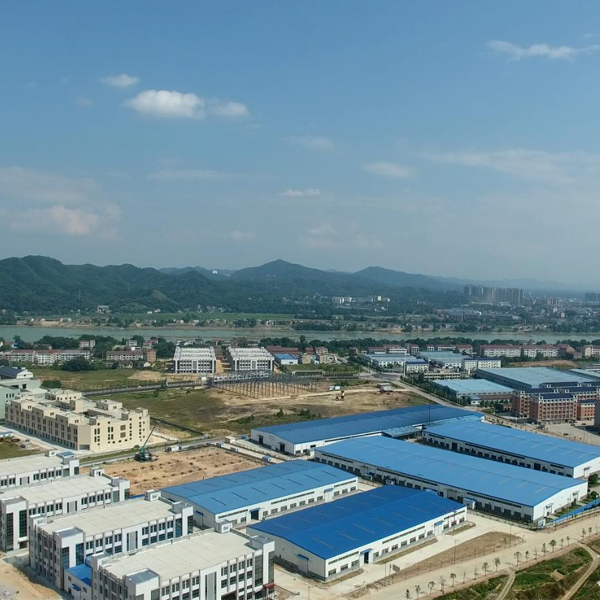 FAQ
1. Monthly Capacity: 50,000-60,000 pcs;
2. Material: Alumina ceramic
3. Lead time: pls confirm the quantities required;
4. Incoterm: FOB, CFR, CIF;

Feedback