Alumina Ceramic Tube/Pipe
Alumina Ceramic Tube/Pipe
YUNXING

China Jinzhou

5-30 Days

5,000-10,000/month(Looking for distributors)
A. Alumina ceramic tube has the advantages of high impact toughness, good dielectric strength, low high frequency loss, high electrical and compressive strength, heat resistance, thermal shock resistance, etc.

B. It has the incomparable superiority of glass and is suitable for high-power electronic tubes on the market.
Alumina Ceramic Tube/Pipe
My factory looking for distributors.


Alumina ceramic tubes have a wide range of applications, involving high-temperature testing and analysis equipment in various industries, such as coal testing and analysis equipment, metallurgical powder testing and analysis equipment, and chemical and glass industry testing and analysis equipment.

Our alumina ceramic tubes are exported to more than 30 countries. The quality of our products is deeply liked by customers. Crucible products are also purchased by many university laboratories and mining laboratories. Parts products are also ordered by many large machine companies.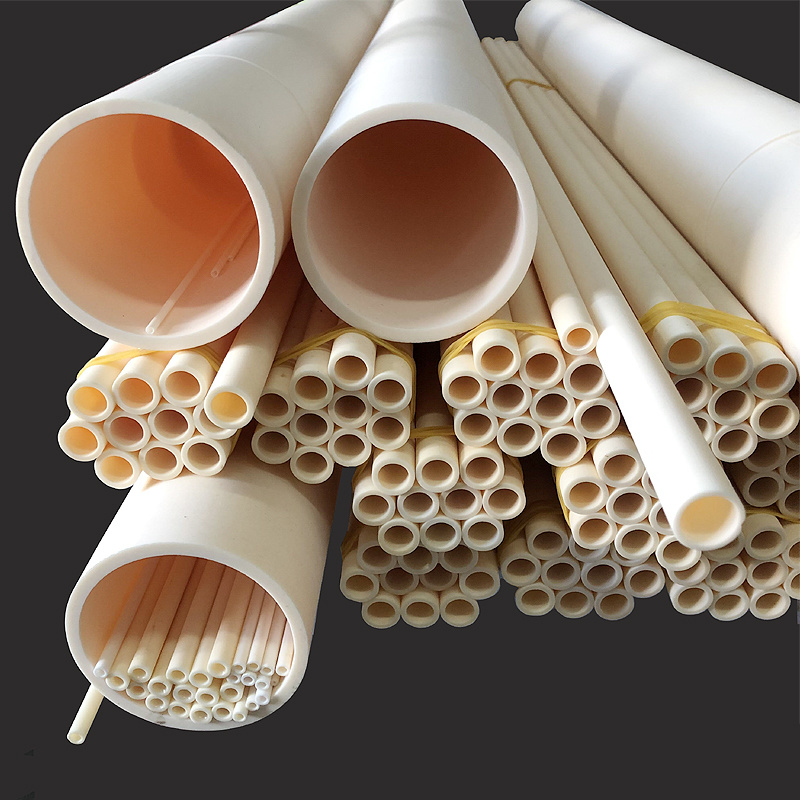 We only make high purity alumina ceramics

1. High-purity alumina content 99.3% -99.5%, other alumina ceramic92% -99%.
2. The color of high purity alumina product is milky white, and other products are pink or white. The higher the purity, the more transparent the color.
3. Alumina is a refractory material, the higher the purity, the better the refractory effect
4. After high-purity alumina ceramics are fired and cooled in a 1800-degree high-temperature kiln, the products are not easy to break when they encounter high temperatures. Other ceramics are fired at 1500 ℃ ~ 1800 ℃.
5. The volume density of high-purity alumina> 3.92 g / cm3 has a smooth surface and is not easily corroded by chemicals. The bulk density of other ceramics is> 3.70 g / cm3 ~> 3.85 g / cm3.
6. High purity alumina has good hardness and good wear resistance.
7. High purity alumina products have a longer service life.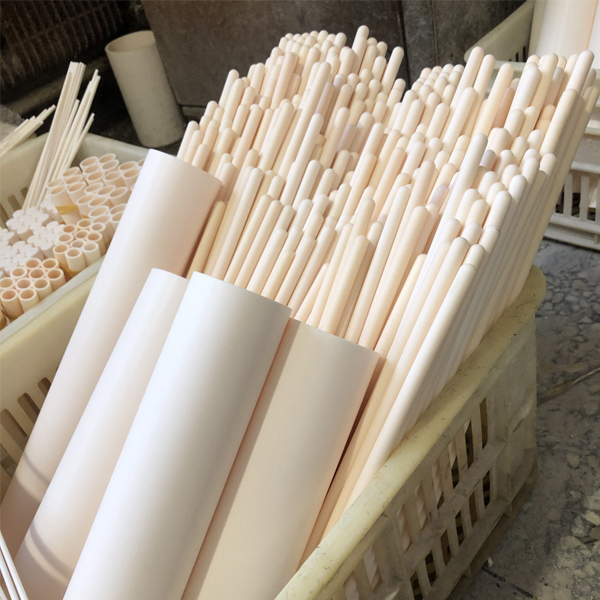 Recommended products
Protection tube: Porous tube: Small diameter tube:
Used for thermocouple outer Threaded tube for thermocouple. It is used in various industrial
protection tube. thermocouple. furnace fields, such as furnace
Insulation, high temperature High temperature resistance, tube, support, insulation and so on.
resistance, good air tightness. insulation, high temperature stability. Corrosion resistance, high
stability.Can achieve a little more than temperature resistance, insulation.
even temperature measurement.
Aluminum oxide ceramic tube dimensions
Products

Outer dia mm


Inner dia mm

Lenght mm


Tube

5-8

3-5


≤1300

9-14

6-10


≤1600

15-80

10-68


≤1800

88.9-101.6

79.4-93


≤1600

110-120

100-110


≤1500
Alumina ceramic performance index (Notice of Correct in Leakeage Rate)
NO.

Property

Unit

Alumina

1

Al2O3

%

>99.3

2

SiO2

%

—

3

Density

g/cm3

3.88

4

Water absorption

%

0.01

5

Compressive strength

MPa

2300

6

20℃ leakage rates

Torr・L/sec

>10-11=1.33322×10-12Pa・m3/sec

7

Twisting in high temperature

mm

0.2 allowed in 1600℃

8

Bonding in high temperature




not bonded in 1600℃

9

20—1000℃ coefficient of thermal expansion

mm.10-6/℃.m

8.2

10

Thermal conductivity

W/m.k

25

11

Electric insulation strength

KV/mm

20

12

20℃direct current

insulation resistance

Ohm/cm

1014

13

High-temperature

insulation resistance

1000℃ MΩ

≥0.08

1300℃ MΩ

≥0.02

14

Thermal shock resistance




4 times not cracked in 1550℃

15

Maximum working temperature

℃

1800

16

Hardness

Mohs

9

17

Flexural strength

Mpa

350
Our factory

Jinzhou Yunxing Industrial Ceramics Co., Ltd. was established in 2000, mainly producing various types of tubular ceramic products and various industrial parts with alumina content above 99.3%. The factory covers an area of 4000 square meters.

The company's main products are: alumina ceramic tubes, alumina ceramic crucibles, alumina ceramic rods, alumina ceramic boats, alumina ceramic plates, alumina ceramic parts, etc.

The company currently has 3 1800 ° C high-temperature furnaces and 2 1400 ° C low-temperature kilns independently designed and manufactured. The molding process is mainly based on grouting molding, and has other molding process equipment such as extrusion and hot die casting.

The company has 105 employees, including one senior ceramic engineer, three engineers, six overseas sales staff, and four professional after-sales staff.
Alumina purity test report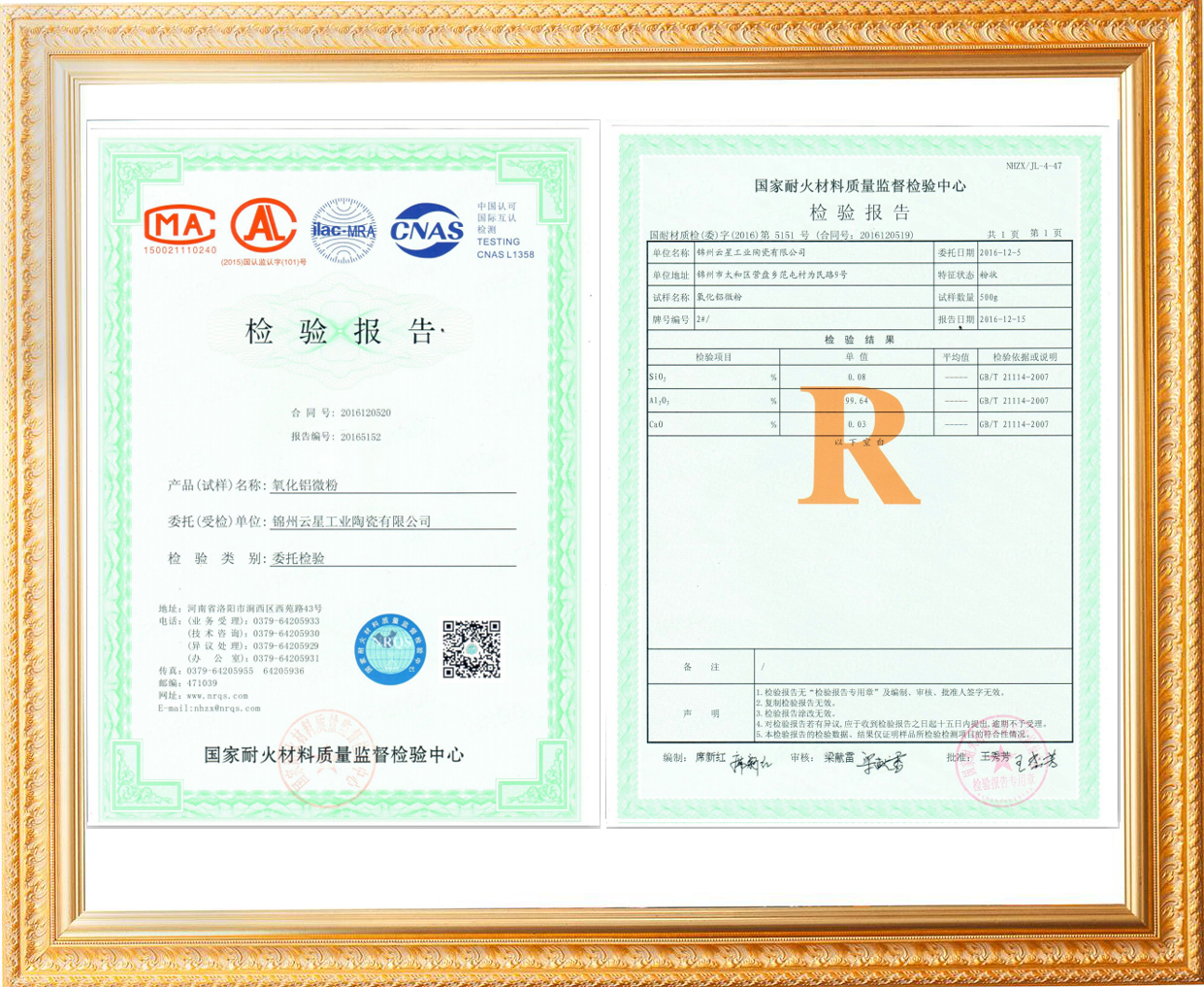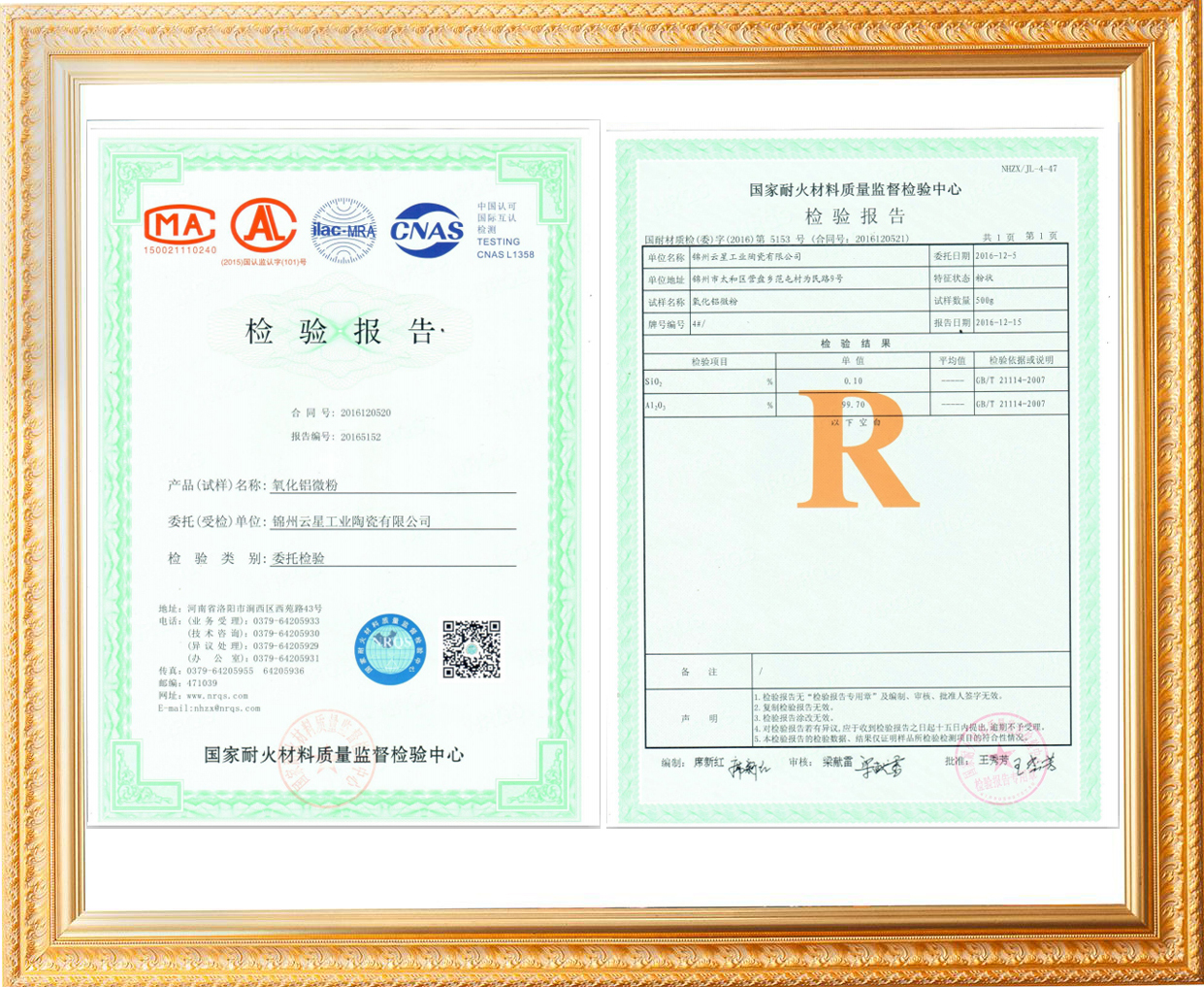 Feedback