Alumina Precision Parts
Alumina Precision Parts
YUNXING

China Jinzhou

5-30 Days

2,000-3,000/month(Looking for distributors)
A. Alumina ceramic parts have high temperature resistance and high impact toughness.
B. Widely used in many industrial production industries such as metallurgical industry, mechanical equipment, chemical plants, electronic equipment, aviation, national defense and so on.
Alumina Precision Parts
My factory looking for distributors.
Alumina ceramic parts have high temperature characteristics and high impact toughness characteristics, and are widely used in many industrial production industries such as metallurgical industry, mechanical equipment, chemical plants, electronic devices, airlines and national defense. Its scope of application is as follows:
Aluminum oxide is an inorganic compound crystal with a very stable structure. Applied under high frequency, high pressure and higher temperature, its dielectric strength, plus the loss is not large, and the thermal conductivity is not large, and it is widely used in the electronics industry to form solid-state steel plate sockets for power circuits.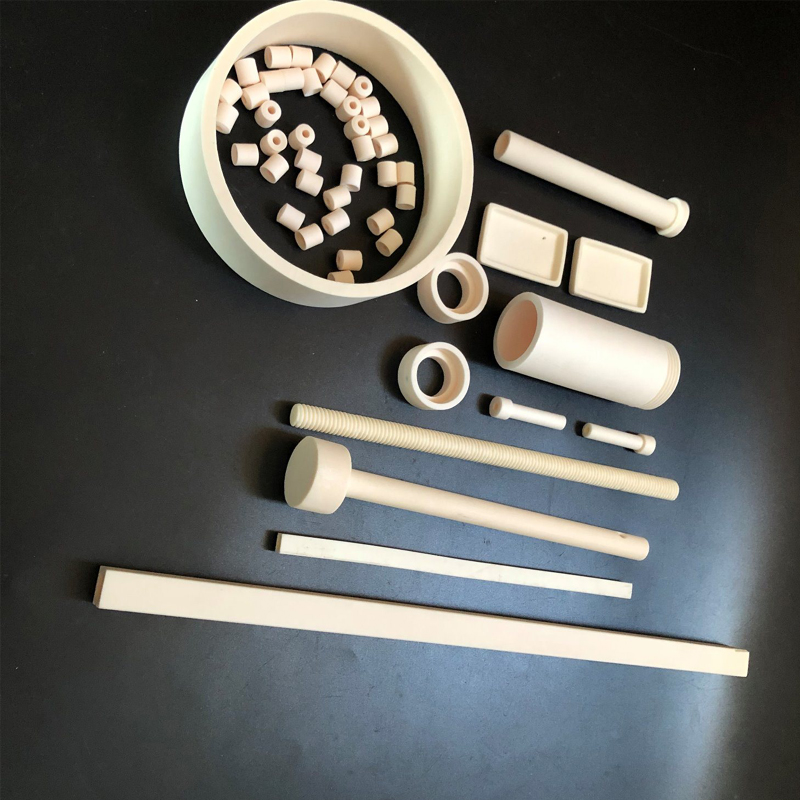 Product Features
▪ Alumina precision parts made by 99.3%-99.7% high purity alumina
▪ Alumina precision parts max working temperature is 1800C
▪ The quality can pass the SGS and DIN43724/DIN43725/DIN40680
▪ Alumina precision parts can accept the custom shape and size without MOQ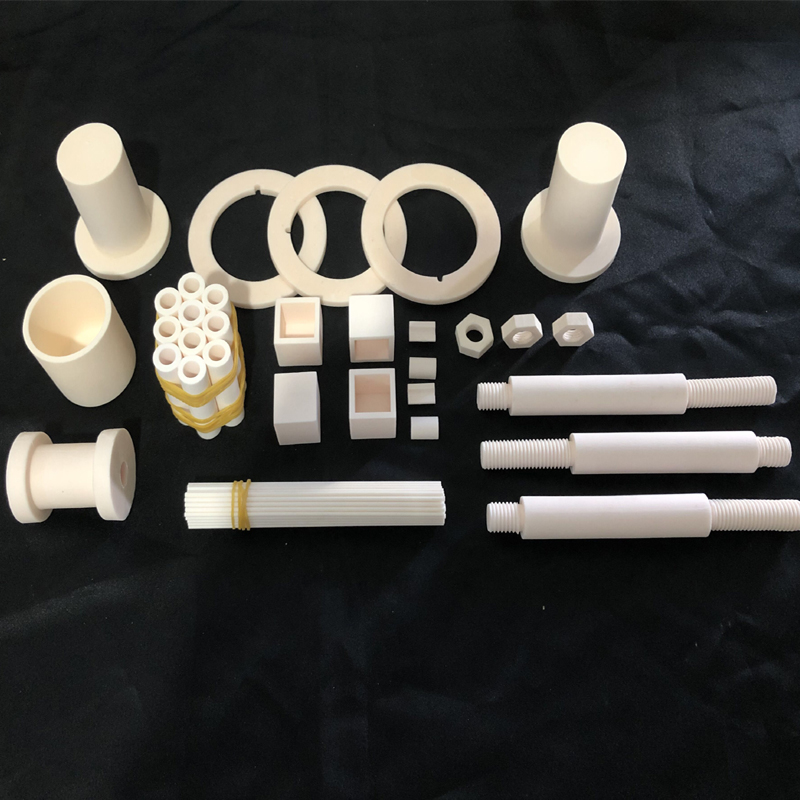 Recommended products: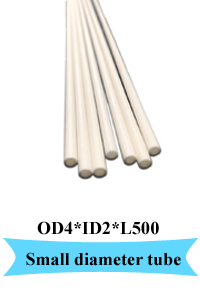 Small diameter tube:
Used in various industrial furnaces Field, do furnace tube, Support Insulation, threading
And other uses.corrosion resistence, High temperature resistance,insulation.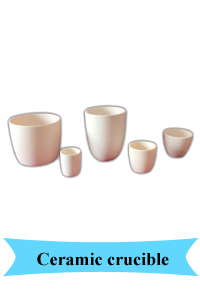 Ceramic cone crucible:
Fire resistance, corrosion resistance and wear resistance.
Used in metallurgy, chemical industry, papermaking and other industries.
Alumina ceramic performance index (Notice of Correct in Leakeage Rate)
NO.

Property

Unit

Alumina

1

Al2O3

%

>99.3

2

SiO2

%

—

3

Density

g/cm3

3.88

4

Water absorption

%

0.01

5

Compressive strength

MPa

2300

6

20℃ leakage rates

Torr・L/sec

>10-11=1.33322×10-12Pa・m3/sec

7

Twisting in high temperature

mm

0.2 allowed in 1600℃

8

Bonding in high temperature




not bonded in 1600℃

9

20—1000℃ coefficient of thermal expansion

mm.10-6/℃.m

8.2

10

Thermal conductivity

W/m.k

25

11

Electric insulation strength

KV/mm

20

12

20℃direct current

insulation resistance

Ohm/cm

1014

13

High-temperature

insulation resistance

1000℃ MΩ

≥0.08

1300℃ MΩ

≥0.02

14

Thermal shock resistance




4 times not cracked in 1550℃

15

Maximum working temperature

℃

1800

16

Hardness

Mohs

9

17

Flexural strength

Mpa

350
Our factory
Jinzhou Yunxing Industrial Ceramics Co., Ltd. was established in 2000, mainly producing various types of tubular ceramic products and various industrial parts with alumina content above 99.3%. The factory covers an area of 4000 square meters.

The company's main products are: alumina ceramic tubes, alumina ceramic crucibles, alumina ceramic rods, alumina ceramic boats, alumina ceramic plates, alumina ceramic parts, etc.

The company currently has 3 1800 ° C high-temperature furnaces and 2 1400 ° C low-temperature kilns independently designed and manufactured. The molding process is mainly based on grouting molding, and has other molding process equipment such as extrusion and hot die casting.

The company has 105 employees, including one senior ceramic engineer, three engineers, six overseas sales staff, and four professional after-sales staff.
Feedback
1. If you have any questions or questions, please contact us and we will communicate with you as soon as possible.
2. For any other satisfaction, please also feedback to us to make our service better and better.